Charlie's Sandwich Shop
Charlie's Sandwich Shoppe was a restaurant in Boston, listed in the Green Book for fifteen years. Above Charlie's was the meeting site for the Brotherhood of Sleeping Car Porters, the first Black trade union in the United States. Porters commanded respect in the Black community; they were engines of the Black middle class, and their travels exposed them to news and information across the country —making them valuable sources of knowledge.
The proximity of the powerful union likely helped influence the Black community's trust in Charlie's Sandwich Shoppe and made it a popular after-hours spot for Black and white musicians.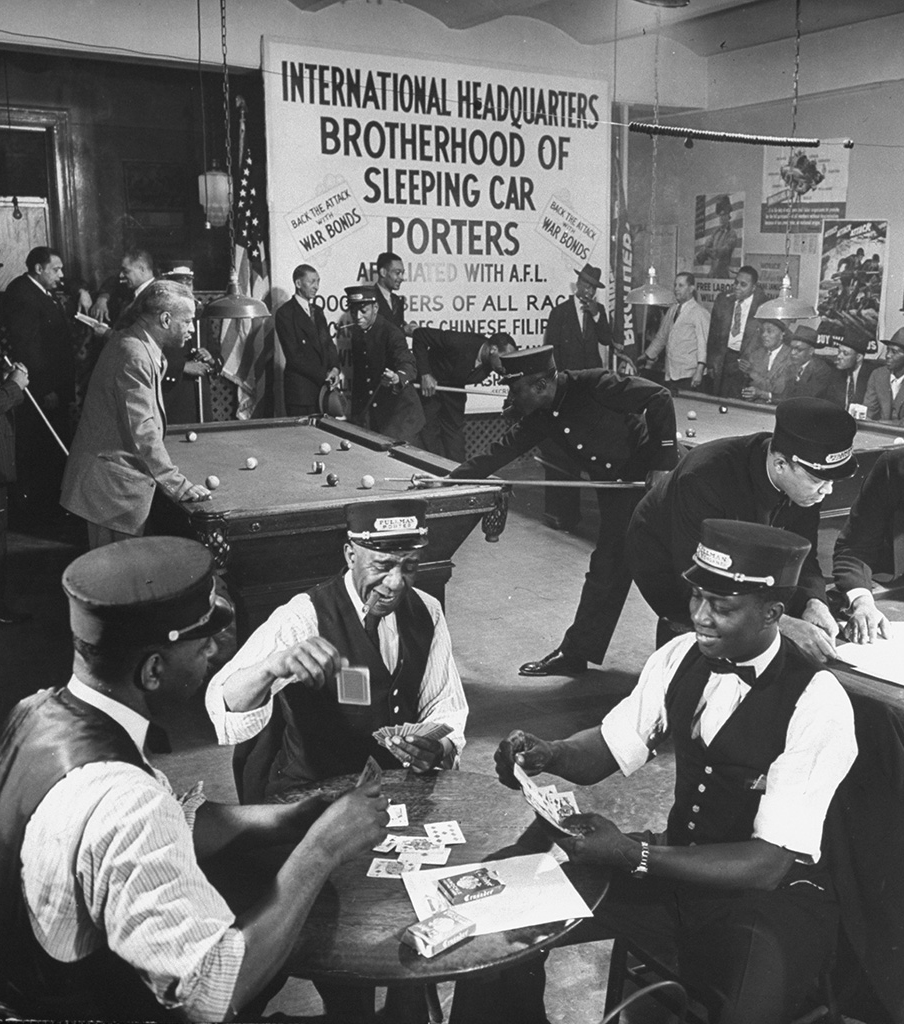 [Uniformed African-American Railroad Porters], 1944. Photo by Herbert Gehr/The LIFE Images Collection via Getty Images/Getty Images.