Green Book sites were a welcome relief from
the ominous presence of Jim Crow.
Going south, Black families readied themselves for an inhospitable world. First, the absolute necessities: a full can of gas, and ice coolers with "shoebox lunches"— eggs, sandwiches, and fried chicken.
Other essentials were unique to Black Americans: portable toilets, blankets that doubled as partitions for makeshift roadside restrooms, and spare fuses and light bulbs to avoid visiting unfriendly service stations for repairs.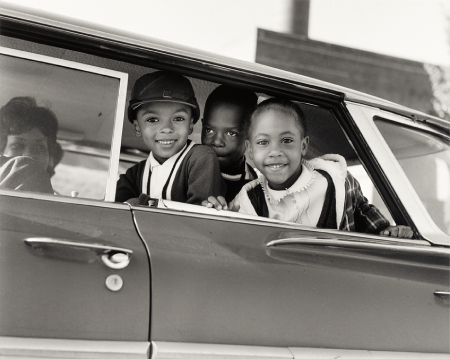 Credit: Kids in Car: First Day of Memphis Integration, TN, 1961. Dr. Ernest C. Withers. Collection of the Smithsonian National Museum of African American History and Culture. (C) Ernest C. Withers Trust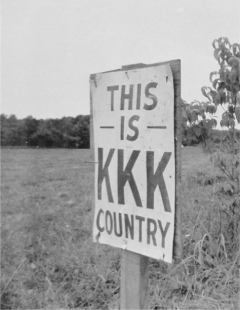 Credit: KKK Country: ['This Is KKK Country' sign]. LOOK Magazine Photograph Collection, Prints & Photographs Division, Library of Congress, LC-DIG-ds-05582.