The West became an American symbol of new horizons and second chances.
However, the
danger
Black Americans faced could be
just as
treacherous as the dramatic surroundings.
Black people traveled West to escape discrimination, seek economic opportunity and the chance to soak in the majesty of its otherwordly landscapes.
Green was dedicated to opening up more travel options for Black Americans. Yet, his struggle to so often bore no fruit, leaving the West with the smallest number of Green Book sites.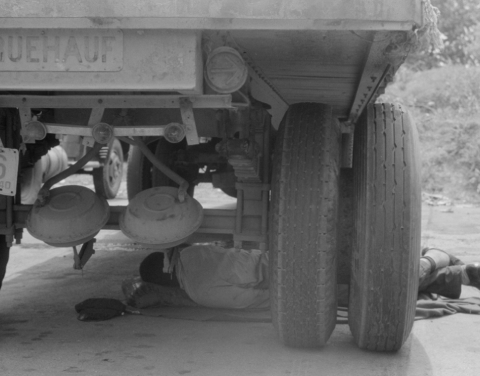 1940. Jack Delano. Farm Security Administration - Office of War Information Photograph Collection, Prints & Photographs Division, Library of Congress, LC-USF33- 020641-M4.